The amount of home grown wheat used in GB milling so far this season (July – March) reached the highest level on records going back to 1997, at 4.67Mt, according to latest data from Defra. Season to date (July – March), the quantity of imported wheat used in milling is 4% lower year on year at 707Kt. Nevertheless, usage of imported wheat from January-March was 4% higher than the same period in 2015/16 at 230Kt.
It's a well-known fact that the UK is in a more unusual situation this season, with output substantially lower on the year and domestic consumption expected to increase. Likewise, February was the third month in a row where the UK was a net importer of wheat, following 14 consecutive months of being a net exporter.
Furthermore, anecdotal comments suggest that wheat supplies in certain regions of the country have started to dry up. With this in mind, the GB milling industry (including starch and bioethanol) may need to use a greater proportion of imported wheat during the last quarter of the season.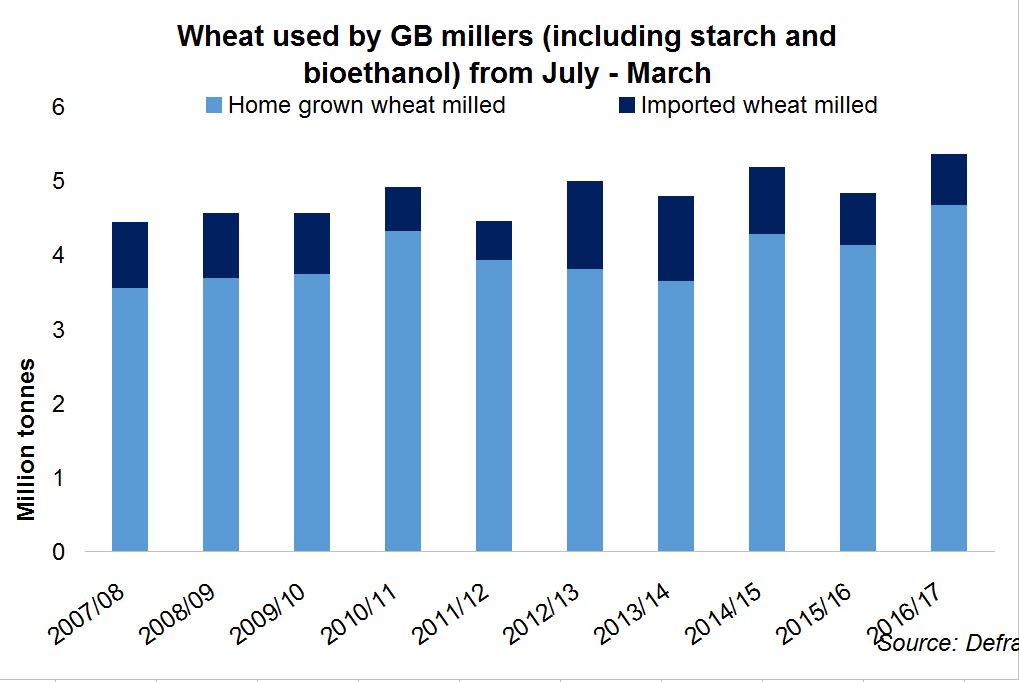 This article was supplied by Millie Askew of AHDB Market Intelligence